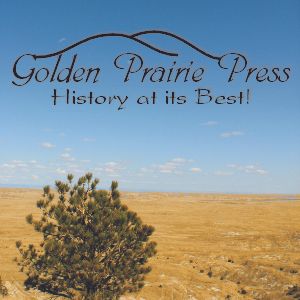 Amy Puetz is a Homeschool Graduate, a Self-Taught Historian, and a Servant for the Lord.

While suffering from a chronic illness (fibromyalgia), the Lord led her to start an online business, which would allow her to work from home. Since History has been a Passion for Amy it became her

Mission to bring Encouraging, Positive, Family Friendly Historical Resources and other media to Families. Thank You Amy!!!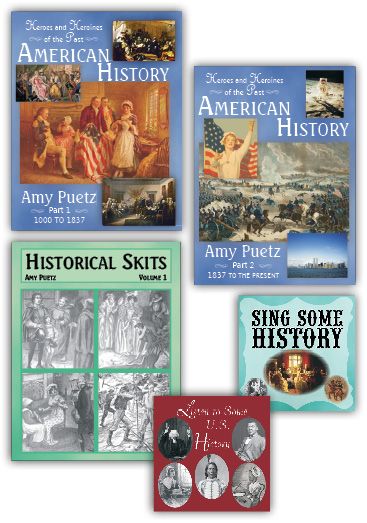 Here is what Our Family received in Our Digital Download

You can Purchase the Print or Digital for the same price of ($98.99)
*Heroes and Heroines of the Past: American History Part 1: 1000-1837 *Heroes and Heroines of the Past: American History Part 2: 1837-Present
Here is a Beautiful Sample for the Main Book HERE.
*Historical Skits
Explore the Table of Contents and a Sample of the Skits HERE.
*Sing Some History
Listen to a Sample HERE.
*Listen to US History
The curriculum is a 30 week program that takes you through American History from The Period of Discovery to The Administrations of Obama. It's geared to Kiddos in 1st -6th grade and can be used with multiple Kiddos at the same time.
Each lesson is divided into 2 sections. One for 1st-2nd grade and the other is for the older kiddos. The 1st section goes over the basics of the lesson and keeps the material short and sweet. The portion for the older grades goes into far more detail and the lesson dives much deeper. I loved the wrap up at the end of each lesson. There were Comprehensive Questions, Historical Art, Geography Questions, Timelines, Maps, Memory Verses and Writing Opportunities. So much was packed into each lesson, including FUN Activities.
Examining Historical Art

Games of the Past

Cook Up Some History

Sing Some History

Listen to Some History

Crafts

Experiments
This History Program was a hit for us. Kaden was thrilled each morning and not once complained when it was time to get started. We made it a routine to start each morning with it. I have found if you start the day off doing something your child feels confident doing and enjoys learning about it, your day will go much smoother. :)
Even though he is at a higher grade level then most kiddos his age I went ahead and did the 1st-2nd grade sections. I was afraid the other would have been too wordy for him. We would complete the questions orally and write out the memory verse. All activities he did and was excited to do except for anything that had to do with coloring. Above is a few pictures of him building his own tent. And bellow are pictures of his Viking Boats. We listened to the History songs and extra History audio. We only did 1 of the History Skits. Kaden was just too overwhelmed with the lines and action of you read and then I read concept. Mahala was totally into it though and thought it was an excellent way to bring History to life for her. So, typically I would say hands down the Historical Skits are must to any homeschooling Family in my book. :)
Literature Recommendations:
For children in grades 5th-6th there is recommended literature. But, you can use these with younger children as read alouds.
Ten Great Adventurers by Kate Dickinson Sweetser, Edited by Amy Puetz

Ten Girls from History by Kate Dickinson Sweetser, Edited by Amy Puetz

Heroines of the Past: Bible Study by Amy Puetz

Two Little Americans in Spanish California by Frances Margaret Fox

Jack and Jill by Louisa May Alcott
So, what did I think? I think that this is a well-done curriculum. I smiled a lot while watching my Son smile a lot while actually learning about the People who made the History Happen. I liked the narrative style of the lessons. Amy did an Excellent job and obviously has worked so hard to make this available to the Homeschooling Community. I will be using this through out the Summer and into the beginning of next year. I would recommend it to anyone who would like to touch on American History in the Younger years or to Review for the Pre-teen years. I don't think it will disappoint you one bit!
Connect with Golden Prairie Press on Facebook!