I'm planning for next year's schooling Extravaganza and I'm trying to be organized.....TRYING! HAHAHA I have wanted to add a true Art Program and add Theory of Classical Music for the longest time. Being the Artsy/Crafty person that I am, I love all things Right Brained! :0) I have not been happy with some of my past attempts to buy Art Curriculum. I thought it was too kiddie or way too much information that it seemed to be torture for the kids to even get half way through the lesson. And then like Angels descended from Heaven I found Erica Johns with Classical Composers!!! I know it's crazzzzy, but it did kind of happen like that...in my head, the Right Side! ;)
What I love about Classical Composer's Fine Art Pages is that it is a Perfect fit for My Family. We like to learn about a subject and roll with it. Elaborating here and there where we want to. I'm amazed sometimes with what my Kiddos will come up with. I like to encourage creativity in all our subjects as much as possible.
For example when I first showed the Kiddos this program Our first Piece of Art we looked at was Starry Night by Vincent Van Gogh. My Kiddos looked at it and instantly said wouldn't it be cool to recreate this with different colored noodles? And then they started talking about different shapes of pasta that would be needed. I say Heck yes, this is great.....they will be learning the basics of each work of Art and the Amazing Artist.
Another great learning aspects my Kiddos decided that would be great is to make a time line/collage of the Artist and when their works of Art were completed. All they needed was a push in the right direction and I watched my Kids run with it....and we have only had this Program for a few days. I look forward to many many more additions to this Program and I can't wait to share with you all the fun Projects my Kiddos come up with. I think we are All going to have too much Fun with this!!!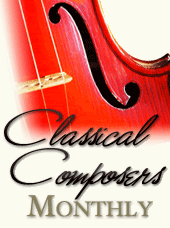 To Learn More about Erica Johns and the Fine Art Pages click Here for Info. Here is a Quick Sample ! Erica has also been so Generous to give my Readers another Freebie of Claude Monet! :D
Here are the Three Collections to choose from:
Collection 1 includes Schubert, Vivaldi, Mozart, Haydn, Bach, Tchaikovsky, Weber, Mendelssohn, Beethoven, Bartok, Hindemith, Chopin, and Brahms.

Collection 2 includes Stravinsky, Milhaud, Grieg, Liszt, Holst, Saint-Saens, Shostakovich, J. Strauss II, Satie, Debussy, Dvorak, Faure, and Prokofiev.

Collection 3 is for those who are doing both composer and artist studies. This collection includes 5 composer resources and 4 artist resources: Debussy, Bach, Verdi, Rossini, Puccini, Renoir, Ruisdael, ed Hooch, and Seurat.
The Fine Art Pages Program is Normally $14.95, but it will be available at a Special Introductory price of ONLY $9.95 for this week. :D Pass this along to everyone you know that you think would totally enjoy this Program and Freebies. Even send it to the ones you think wouldn't give it a second thought, I love Right Brain Converts!!!! :D
We have a GIVEAWAY RIGHT NOW!!! So excited about this....Erica Johns is giving away 1 FREE Membership to one of my Fabulous Readers!!!! ENTER Now!
a Rafflecopter giveaway