Children's books.....who doesn't Love them? I sure do and you can often find me curled up with Kaden or Mahala switching off reading through the newest to our shelves most afternoons or evenings. The two I have to share with you today are Smoot The Rebelious Shadow and The Care and Feeding of a Pet Black Hole.

About SMOOT: A REBELLIOUS SHADOW
Smoot the shadow has been living a yawn-filled life for years. His boy never laughs and never leaps, so Smoot never does either… until the day he pops free and decides to hit the road in search of the life he dreams about. And as he enjoys his first colorful day--singing, dancing, and playing--other shadows watch him, and they become brave too. The frog's shadow takes the shape of a prince, the dragonfly's shadow that of a dragon. Even the rock's shadow gets in on the excitement. But what will become of the timid beings their shadows have left behind? Will they finally be inspired to find their own daring?
Reminiscent of the classic story of Peter Pan, both in its use of shadows and celebration of imagination, SMOOT is the perfect representation of the desire we all have to "sing canary-yellow songs" and "dance in wildflower red." This remarkable picture book's uplifting message is sure to inspire readers to break free from the mold and live their lives to the fullest.
Smith's stunning illustrations, which are a seamless complement to Cuevas's poetic verses, beg to be shared in read-aloud settings and during bedtimes routines. Offering a light-hearted and important lesson about the value of imagination, being brave, and following your dreams, SMOOT has all of the makings of a modern fairy tale and is bound to become a read-aloud favorite.
This story is encouraging and freeing for the anxious child or adult for that matter. Having a child with Autism I am aware of the rigid beliefs and guidelines he lives in. He's afraid and worried all the time, unsure of the outcome of something as small as a tiny disturbance to his schedule. When we were reading this book for the first time he over analyzed the idea behind the shadows. But, after the 2nd and 3rd time he started to understand the freedom behind the escape of the shadow. He has truly enjoyed this book and we decided to experiment a little with Shadows.

We made a little man out of duct tape and aluminum foil. Posed him in different positions and captured his shadow. Kaden was able to see the differences the shadow looked depending on where at in the yard we were and the way he was facing. And this sparked a great conversation about the sun in relation to earth....all the joys of homeschooling in the moment. I love them. He wanted to capture the shadows with pictures and then we thought about painting them. Super easy to do, paper, paint, nothing too difficult, you could also use sharpie or markers. We also thought the next time we do this we were going to measure the shadows of different objects including ourselves.
The next book is my ultimate favorite, we were laughing and rereading and sharing with family little tid-bits of the book for days. We found a ton of fun things to do in honor of this book. I will share a few of them bellow, but first about the book.
The Care and Feeding of a Pet Black Hole
When eleven-year-old Stella Rodriguez shows up at NASA to request that her recording be included in Carl Sagan's Golden Record, something unexpected happens: A black hole follows her home, and sets out to live in her house as a pet. The black hole swallows everything it touches, which is challenging to say the least – but also turns out to be a convenient way to get rid of those items that Stella doesn't want around including, all the reminders of her dead father that are just too painful to have around. It's not until Stella, her younger brother, Cosmo, the family puppy, and even the bathroom tub all get swallowed up by the black hole that Stella comes to realize she needs to face her grief head on.
Successfully combining science-fiction and the raw emotions of grief, THE CARE AND FEEDING OF A PET BLACK HOLE is a story that will stand out to readers in terms of both its ingenuity and poignancy. In the same way that Pixar's Inside Out personified its protagonist's emotions, the representation of Stella's grief in the form of a very real black hole that follows her home allows for equally moving, comedic, and memorable moments in Cuevas's latest novel.
In addition to opening up opportunities to discuss grief and emotion, teachers and parents will also be fans of the real scientific elements that Cuevas has incorporated into this story. While many elements of the book are fantastical, Cuevas has included real physics and astronomy components which will allow this book to be incorporated into STEM-themed lesson plans.
Being a homeschool family we dove right into all things science around this book. But, we also talked a lot about the message within the book regarding the black hole aspect. Kaden said if he could have a pet hole he would want his Autism to be gobbled up into it lost forever. This gave us an opportunity to talk about his feelings. And luckily the book was filled with enough light comic that he couldn't stay down in the dumps. One particular instance was when we got to chapter 11, it was gone, the Black Hole ate it!!! He was overwhelmed with laughter that the Author didn't rewrite chapter 11. You have to just know Kaden to appreciate that humor of his at times. Anyway, on to a few things we did while reading the book.
First, of course we needed to make some black hole cookies, that Kaden unfortunately must apologize to you that they are more brown then black. That's ok, they were delicious!
We decided to make some Cosmic Think Putty.....So simple to make, it's out of this world! Just 1 cup of cornstarch, mixed with 3/4 cup of lotion, also we added a tablespoon of black paint.
We also had to make some blueberry constellations that inevitably ended up into making a HUGE Space Station out of marshmallows and toothpicks.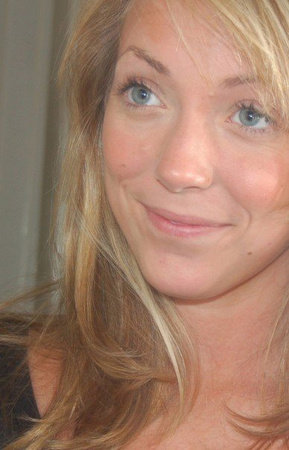 Author: Michelle Cuevas graduated from Williams College and holds an MFA in creative writing from the University of Virginia. She is the author of several children's books, including Confessions of an Imaginary Friend and The Uncorker of Ocean Bottles . She lives in Berkshire County in Massachusetts.
Illustrator: Sydney Smith was born in Nova Scotia and has a BFA in drawing and printmaking from NSCAD University. He is an award-winning children's book illustrator whose work can sometimes also be found in magazines and on festival posters and album covers. Sydney also plays a little banjo, stands on his hands, and can ride his bike really fast. He lives in Toronto, Ontario, with his wife and baby son