My sweet boy Kaden was officially diagnosed with Autism at 4 years old. We did about 3 years of ABA therapy for 40 hours each week. He was so very intelligent, yet opted to use unrelated words and sounds to communicate with family. With friends or strangers he just ran and would hide under or behind things. Now he is 10 years old and still reverts to unrelated words and sounds when he is overwhelmed, silly or feels like his safety bubble is compromised. We have just learned to deal with it. For example the word "Ham" means many things in our house. It's his favorite meat, but he may also use it to say goodnight or to ask for water. With strangers, like the cashier at the grocery store he will not engage at all. And if they say hello, thank you or would you like to hold your pack of gum. He will not respond and most likely duck down behind the counter. In other situations like at a church event if someone sat down and asked him a question regarding something he is passionate about he would cautiously converse with or without stimming. But, not many people come up to him talking about things Kaden is passionate about. I know he needs to work on the skill of conversation, but I don't want him to spend anymore time in therapy. He has cried and begged me for no more. So, we have been socializing him a little more here and there. Trying to get him out there...which believe me it is Not easy!! :) I was jumping for joy when I found out about Reviewing Color My Conversations from Northern Speech Services. I spent a lot of time looking through their website and was a little overwhelmed at all they have to offer. It is mainly designed or set up for professional speech therapist or teachers. But, after receiving the CMC Kit I was pleasantly surprised.
When we opened up our huge box of colorful materials I was impressed with the quality of everything included and it looked to be very parent friendly. YAY!! It came with two CDs, one was filled with music and the other was filled with the manual and everything needed as far as worksheets, videos, etc. This program is a multi-sensory social skills program
that teaches the skills needed to successfully have face-to-face conversations

. It was developed by Speech-Language Pathologist Rosslyn Delmonico, MA, RSLP, CCC-SLP who has over 35 years of experience in this area. The program is geared for kids K-7th grade and can be done one on one or in a small group. Here is what's inside:
Stepping Stone rubber mats for the floor
Prompt Cards for different Topics and Emotions
Sack of Tokens
Cloth Ribbon
2 Dry Erase Pens
Dry Erase Display Cards
Poster
Yellow Ball
Game Board with 4 additional Activities
2 CDs- one with Music, the other is the Manual
Extra Worksheets/Activities
The Program has four main levels:
Basic (ages 5-12)

"Yellow conversation" Your quick hellos and good byes.

"Short conversation" Small talk between friends and acquaintances.

"Long conversation" Back and forth and in more detail.

Intermediate (ages 5-12)

Works to refine what you have learned at the beginner level...goes into the Who, What, Where, When and Why.

Advanced (ages 8-12)

Even more refinement specific with your tone and body language.

Expert level (all ages)

Development of Real Life conversations using critical thinking, integrity and Leadership skills.
Kaden was not receptive at all with this program, I was about to give up. But, while I tried to set an example by watching the videos I realized I was going about it all the wrong way with him. I was trying too hard to make this like all his other therapy in the past. Drill it in...get it done, check off all the boxes. I decided to step back and take what I was learning from the videos and instead of the 30 minutes twice a week format I did 5-10 minutes every day, even on the weekends. I started with putting up the bulletin boards pieces in the living room. And I stood there thinking out-loud what to write on each of them. Kaden came over and helped. A few days later I went up and changed the words. Now to be honest this is not how the manual says to do it, I just needed to make a few adjustments. By the 2nd week Kaden came up to me and asked if he could write up on the stones. :) YES, you can!!! :)
Next we took out the ball and the stone mats... I just left them there, didn't even say a word. Three days it took before he would touch them...he is a cautious stinker. I told him it was just a game I wanted us to all play. We worked almost a half hour that day. After a few times doing this and the bulletin board I started slowly implementing more of the programs structure for our lesson time. It says you may get through the program in about 16 weeks or may take longer depending on the need. We will be taking much longer, but for us it's worth it.
So, what did I think? Even though we have only used it a few weeks completely it has given me a huge insight on how to help Kaden communicate with the world. Before I just made suggestions or let him hide behind me. What was I to do I used to think. Now I feel like I have this box of tools, even if I have to modify them here and there to work with him. I feel like I have a beginning and an end in sight now. I have realized since using the CMC program that Kaden can get from point A to B, it just takes longer because he is overwhelmed with thoughts in his head while searching for the right words for the current situation. And the fact that he said...."Mom, I just don't like being around people". He honestly has no desire to make friends or to converse with anyone. He could sit for hours beside me reading and minding his own business. We have a lot of work to do, but I feel confident that with Color My Conversations we are up for the challenge.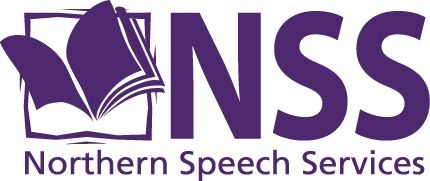 If you have a child with any type of struggle with conversational skills this would be perfect for you in your home. Kids with
High-functioning Autism,Asperger Syndrome, ADHD, LLD, any Intellectual disability or even kids without a disability, but needs to learn these skills. Make sure you Connect with Northern Speech Services today with Social Media.