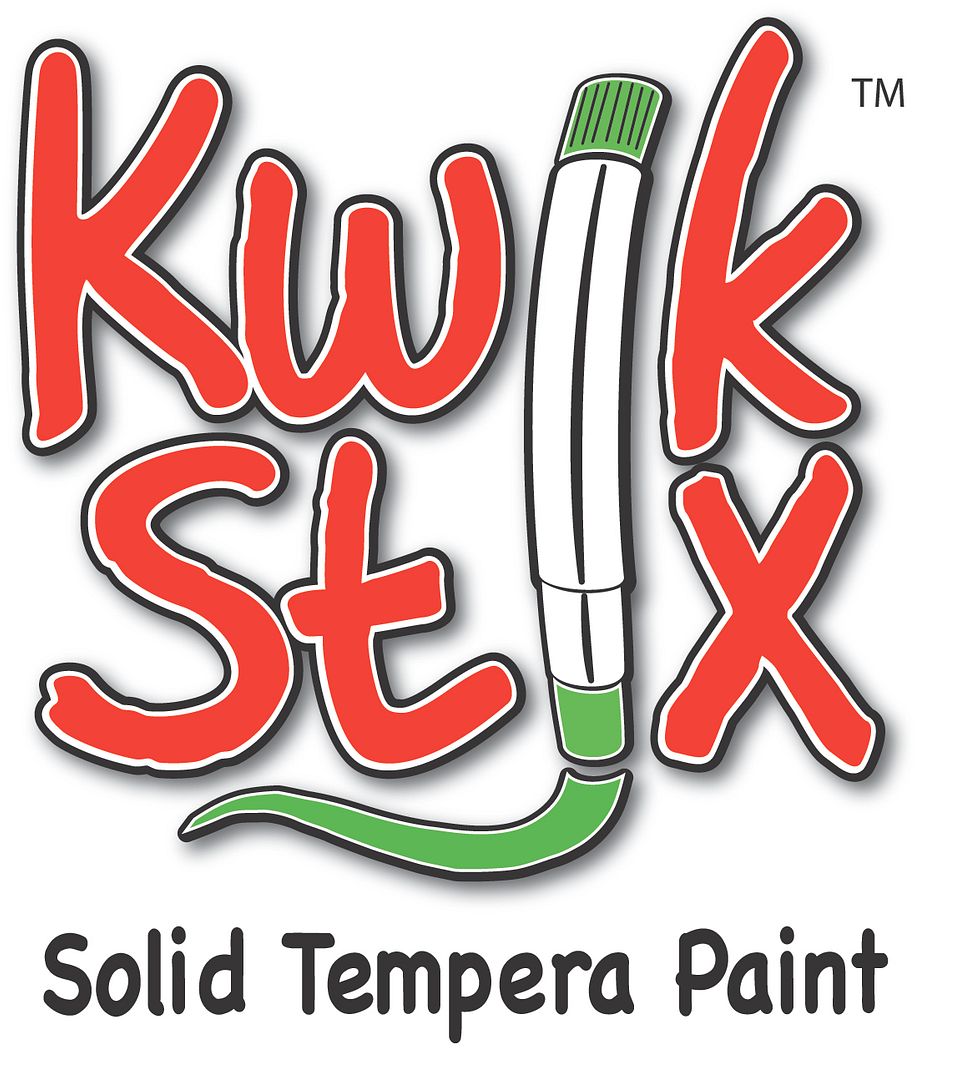 Kaden has been painting the town with his New Kwik Stix 12 pk from The Pencil Grip, Inc. that I was given a few weeks ago to Review. It's no question from the looks of all our Art Projects scattered around the house that we LOVE Art. Okay, I love Art....not Kaden though. It breaks my heart...it really does. But, I understand he has a hard time with his motor skills, he's a Logic Based Thinker, so he can only spell Creativity. And he gets real stimmy when it comes to the different mediums we use when creating Art. Messes are just one of the things that comes with a Kiddo on the Spectrum. Many nights I have found myself scrubbing paint from a ceiling, couch cushion, even once I had to peal almost dried paper mache off of a plant near the kitchen. So, needless to say we engage in Art with Kaden only a few times a month and that's more then enough for him.
Let me try these out!
Oh My Gosh it Works!!!
First Doodle!
Now, let's rewind to the day the Mail Man dropped off the Kwik Stix 12 pk at our house. Of course he read the directions and was Amazed that it dried in 90 seconds.....he wanted to test that out ASAP. My Son, who hates crafts wanted to try these out. We stopped everything we were doing and popped open a few of them. In his amazement it worked and it dried almost instantly. Right away he was loving the silkiness of the color on the paper....here comes his Stimminess. I knew he was going to rub it all on his hands. But, he touched the paper...no smearing and when he rubbed it on his hands it came right off. That made me One HAPPY Momma!!!! No Mess, Fast Set Up and Minimal Clean Up. :)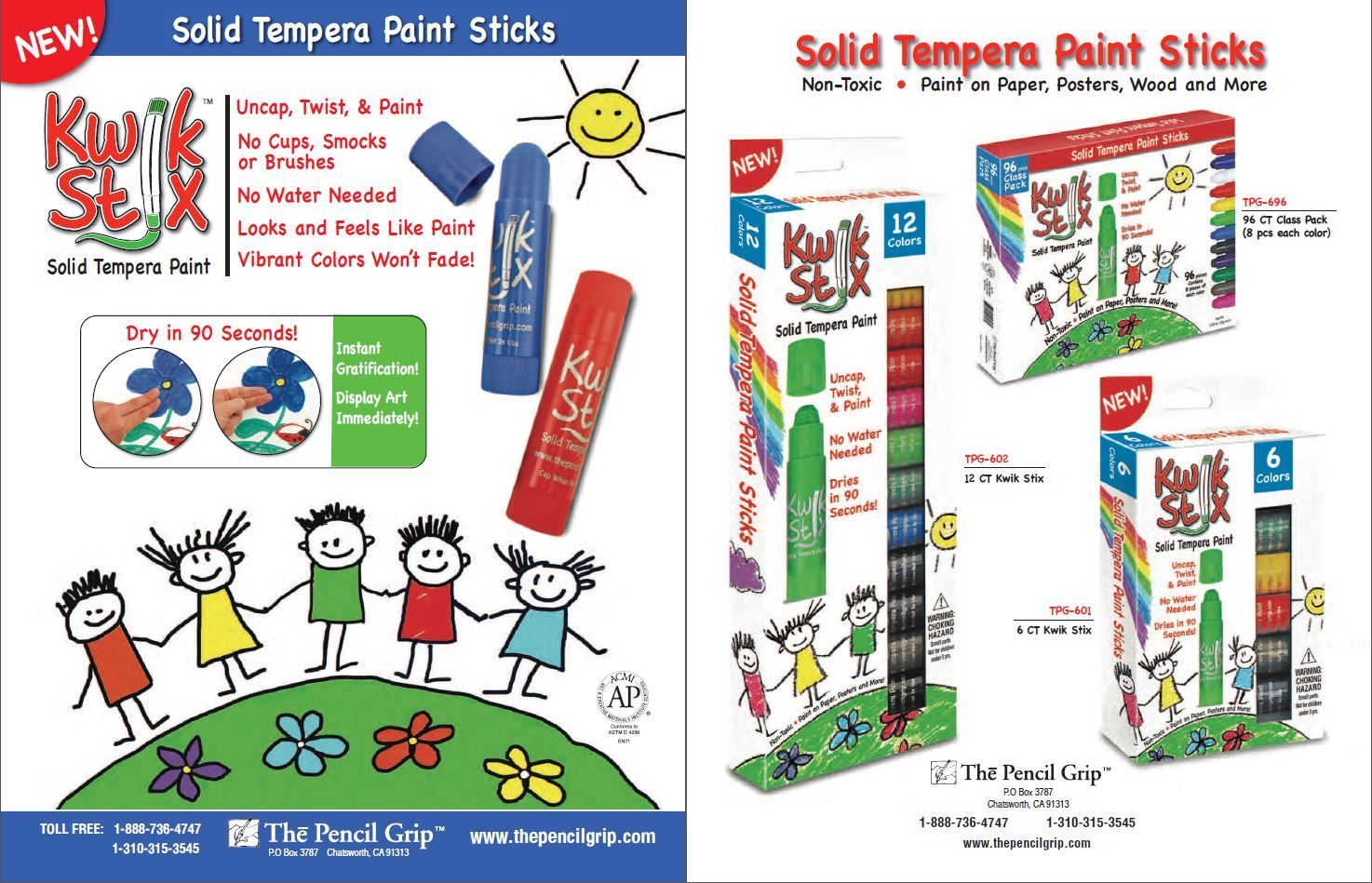 These cute little tubes of Solid Tempera Paint are kind of like a glue stick, easy to open and you just twist the bottom to use. One of my Favorite things about this product is the color is so Bold and Rich. I was fearful that once it was on paper the color would be lighter, but nope. It was still just as Vibrant as it is in the tube, even once it's dry.....the color is Beautiful! The helpful clear tray they come in is wonderful to keep them organized and off of the floor. The set we received has all your basic colors. But, they also have Metallic and Neon ones..... Kaden has already asked me when the next Holiday was so he could get them as a gift. Too Cute! :) Another great thing about these cool Art
Supplies

is that you can use them on wood, cardboard, canvas and of course paper. Kaden tried it on almost all of them. He also wanted to preform a few "Tests"....I told you he's Logic Minded. :) We had a really windy day not too long ago and he wanted to test the No Smear. Well...they stood up to the wind BIG Time. He was drawing with his Kwik Stix and even though the paper was flying around everywhere there were No smears.... just Beautiful Unforced Artwork.
Coloring Outside on a Windy day....
No Smears here while fighting the Wind!
So, what did we think? We Loved them...they have Not left Kaden's desktop since we opened them...no kidding. He loves using them to write his Spelling words and doing Math problems. They feel great in his hands and are easy for him to use. He did say that he wished he has some that had a tip, like in pen form for more detailed projects.
Speaking about them feeling good in his hands. The Pencil Grip, Inc. was super kind to us and sent Kaden one of their Pencil Grips. Wow, is all I can say...I had no idea the comfort that could come from using something like this. Kaden complains daily about hand pain. He has poor Motor Skills and I just figured that was just life. But, since he has been using this little grip on his pencil not One complaint....except towards the end of a long writing day. But, we had gotten to where we would do 80% of his work verbally because his hands hurt so bad. We are thrilled with how he is responding to the pencil grip! :) We will be getting a few extras, because it's hard to keep up with just one. And we most definitely will be a customer for life as far as the Kwik Stix is concerned. If you make cards, welcome home signs, car wash signs, crafts, have kids, teach Sunday school or run a day care....you need these.

Enjoy the Beauty your Kiddo's create without the messy clean up!
Make sure you take a look at what The Pencil Grip, Inc. is up to through Social Media today!
Website
Facebook
Pinterest
Twitter