We have books coming out of our ears these days... just like I like it. There is nothing better than starting a new book series. And lucky for us several weeks ago Kaden received two books to Review from Kregel Publications, Andi Saddles Up and Andi Under the Big Top. Kaden is a monster reader, crushing chapter books in just a few short days. But, when I told him about the series he wanted to read them....all of them. I think it was mainly because there were horses involved and Mahala several months ago read a few of Susan K. Marlow's books from her Circle C Adventures Series (9-13) and the
Milestones Series(11+). She talked about them all the time and really loved them, so naturally Kaden wanted to read them too. This new Series that we received was the two first books from, Circle C Stepping Stones (7-10). It's a great middle ground between the older Adventure series and the younger Circle C Beginnings (6-9).
There are many things I like about these books, one thing is that all of the series follow the one main character, Andrea Carter....Andi. All the books are filled with good hearted fun, adventure and age appropriate troubles and family situations. It's hard these days to find good kid fiction, you have to search. Andi learns valuable lessons and in turn your kiddo does too. We enjoyed reading these two books out-loud together, they are a little over 100 pages each. Actually he read to me out-loud...I sipped coffee.....and relaxed. :) Another thing about these books I felt like they were easy to relate to whether your kiddo is a boy or girl. Which means your next gift purchase for that little girl or boy in your life just got easier. Just pop a few of these in a gift bag with some old fashion candy or silly putty or journal would brighten any child's day for any occasion. Can you tell I have thought this one through already?
In Andi Saddles Up Andi turns 9 years old....that was a big year for Kaden. We went on a lot of adventures that year. And we enjoyed a few of those moments as we reminisced in between chapters. Andi and her sweet Palamino are ready to trick ride...she's old enough to ride with the big girls. This is what Andi thinks....but, like big brothers sometimes do, Chad has other ideas about her trick riding....and they don't make for a happy birthday girl. Don't worry though all of that changes when she meets a new friend....Sadie while she was up in her favorite tree. But, even this new found friendship will be tested and there will be a few lessons learned on friendship and a little about compromise. On another note after Kaden read about how Andi celebrated her birthday with waffles and a chocolaty drink he just had to have some himself. He said Mom...it's school work, we need this experience to really understand how Andi feels. Hold on there partner, sounds good to me, so we enjoyed Andi's Birthday breakfast for lunch that day. :)
Andi Under the Big Top was extra special to me because the lessons learned are so important. To trust in God, have patients and we were able to have a good conversation about the old saying the grass is always greener on the other side. In this story Andi gets to go to a circus, she is so excited and amazed by all the animals, lights, music...just the whole package. Kaden has also never been to a circus and he was on the edge of the couch reading every detail. This was the late 1800s, people dressed up in church clothes to go, there was a parade even before hand...the details were great all the way down to explaining the noise level perfectly. While there Andi met a boy named Henry. And she thinks his life most be a dream, but he has a secret to share and she wants to help him....it may cost her dearly though.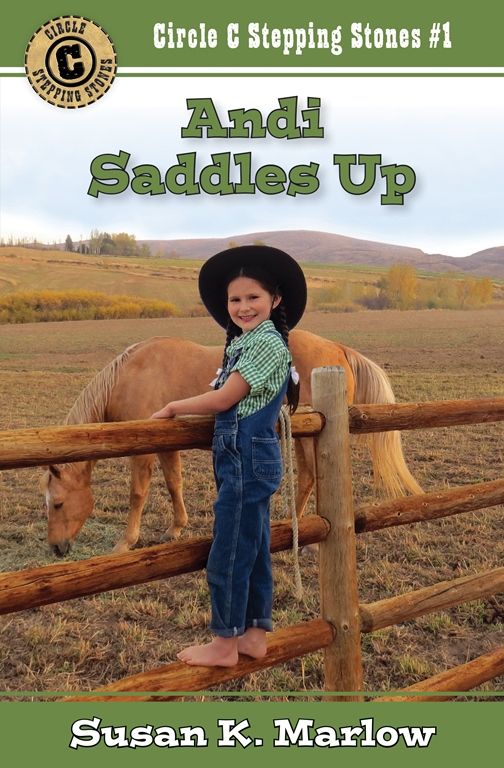 So, what did we think? We both Loved them and highly recommend them for anyone looking for books filled with adventure, good heart and character building lessons. These are early level chapter books and easy to read.... we found them very enjoyable. Kaden put them in his reread bookshelf and that says a lot.
I also Love that Susan offers FREE activities and coloring pages. The activities are filled with end of the chapter questions, vocabulary words, poetry exercises, crafts, crossword puzzles, recipes, maps, mazes and more! It's crazy how much is packed in and it's actually really good stuff, not just busy work. Kaden put all of the printouts and activities in a binder. I plan to take pictures of him with some of the crafts he made and put it in the sleeve with the instructions or story and activity that it correlates with. I'll try to remember to update this post with the finished product when it's done. :)