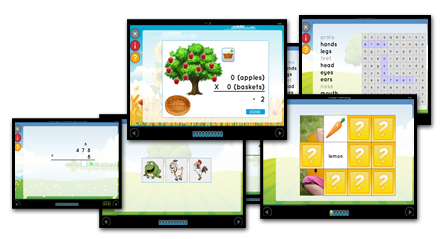 My Kiddos are on the computer far more then I would like on most days. I prefer them to be playing outside, reading or spending quality time with Friends and Family. But, my idea of a perfect day doesn't always match up with what they have in mind. So, when it comes to school I do tend to let them pick curriculum or programs online to use throughout the week. That way at least they are learning and not just staring at a screen building, capturing or fighting for hours. That being said I was so thrilled to learn about Essential Skills Advantage. We were given a year subscription from them to Review their Complete Home Learning Suite. I was really excited because the program consists of multiple subjects like Science, History, Math, Reading Comprehension and more. ESA offers complete programs for Reading and Math for grades K-3. Even though there is not a complete program for grades 4-6 in reading and math, there is plenty of work to do. They offer work for grades 1-6 in Spelling, Language/Grammar work for grades 3-6. History/Geography for grades 3-5, and Science for just grades K-3. It may sound a little confusing at first, but it is very easy to navigate and to see what is available.
Part of my excitement about this Review was that ESA caters to Visual, Auditory and Tactile learning styles. I also like programs that promote Kiddos working independently and allows your Kiddo to work at their own pace. Kaden likes to skip around and do more of one subject one day then the day before. And he likes to be as independent as he can with most of his school work.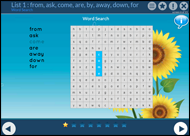 So, how did we use it.....well we logged in and that was super quick and easy. I was thankful for the simplicity of the whole set up experience. I decided since Kaden was ahead of his grade level and had already finished all his current work that I would let him pick whatever subjects he wanted to complete. He decided to start with Math of course and was a little disappointed that it wasn't challenging enough even at the 6th grade level. He looked at the Science portion and the highest level he felt the same exact way. I had to fight to get him on to complete anything. This is definitely not the norm, especially a online program. I did manage to get him to complete a few things and his favorites were the Word searches and reading some of the stories under the reading comprehension. We also spent a lot of time on the Geography section because we are doing a long RV trip this Summer across country so I thought this would be helpful. It was useful and straight forward, just like Kaden likes it. We had not learned a lot about the states before, so it was a lot of new information.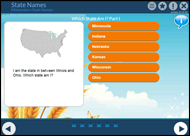 When I asked him what made him not want to use the program he said that it looked to silly and jumbly. What does that mean.....it means that for him because of his sensory sensitivity, the brightness and amount of animation was too much. Sometimes you have to try things out and if they work you continue on and if it doesn't then you move on. Luckily ESA offers a yearly plan and a monthly plan for you to chose from. Also, I think the problem was even though it's K-6th, not everything has the older games.
I do want to say that I love the ease of using this program and I think it offers a great supplement to what you are already using. Or this would be awesome to keep the brain active during the Summer time. :) I Loved the ability to see exactly what Kaden did each day and how well he was doing. This is very important when your child is working independently. You need to be able to easily see what they are up to. And this program makes it very easy to do just that!!
My final thoughts about the Complete Home Learning Suite is that this would be a great supplement for lower Elementary. We will finish up with the Geography portion, but that is it. I feel like the Geography is new info to him, so he finds it challenging, unlike most of the other sections available. If you have Kiddos who do well with Online programs I would at least give it a try for a month and then continue if it works well. I feel that this program is mostly Visual based and not really geared for a hands on learning. There was a lot of sounds and pronunciations, but I would have liked to have seen more read aloud options. If your child can't read yet, you would have to read everything to them.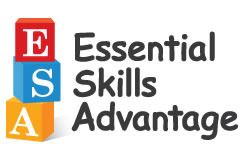 Head over and see what is going on with ESA through Social Media!!!