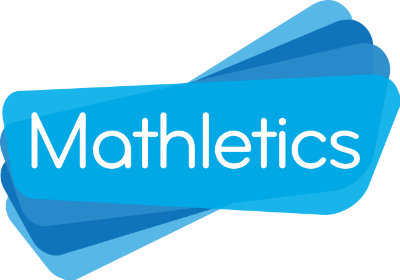 Who here Loves Math??? In this house that's a loaded question, you'll find those of us with Math fears and sad stories and then there are 2 people in the house that Math comes to them as easy as breathing. :) Luckily we were able to try a Online Math Curriculum called Mathletics from 3P Learning. To Review, we received a full year enrollment for both Kaden (4th) and Mahala (Algebra 1). Thank You!! Mathletics is designed to be a Supplemental math activity for your Kiddos in K-12th grade.

There is a wide variety of activities that gives Kiddos tons of math skill practice while having fun doing it. I just found a day or two ago that they also provide an App available for iOS and Android, need to download that asap! :)
The Cost for Mathletics is Currently $59 per year for online access.
You also get access to their printable workbooks found in the Parent login section for all grade levels.
As I said above, both Mahala and Kaden received access to the program. We have mixed feelings about it, because Mahala has never really used a program like this before and Kaden having Autism posed a few unique challenges. During the review time I would say Mahala's biggest complaint was just getting familiar with the program. She thought there was a lot of options. She is very plain Jane I guess.....So what were her Favorites? She loved that she could go on and do a few things and get off without worksheets and the help of me sitting beside her interpreting the directions. :) She is extremely excited for the App on her phone...I am too.
Kaden was a different story, but I think as he is exposed more and more to it over this next year I bet this will be one of his Favorite learning tools ever! The problem he had was over-stimulation, the background is so cool and bright. I would have LOVED this program as a Kid!
He enjoyed making his Avatar and loved earning points to go spend on new accessories for it or backgrounds. I think for him his Favorites thing was the Live Mathletics, but his hand and eye coordination is not so good. It required me to type in the numbers and that was frustrating for him. Even though he knows his times tables he loved hearing the songs over and over again. Ohhhh, did I mention Over and Over again? :)
For us, since it's Summer time we used the program about 3 times a week. I can see us using it more once we download the App. I had both of them use it as a replacement for Math on those days. Kaden required more attention while using it, but Mahala is 14 she was way capable of being independent. I plan on using Mathletics for this new school year and keep it as a Special replacement a few times a week. I also forgot to mention the Parent Reports for each Kiddo. I found those very helpful, especially if you have a Kiddo working independently. They come right to my email inbox.
Just a little taste of what this Kiddos had on their screens. There are several Fun features Mathletics offers.
Kaden's
Mahala's
Live Mathletics – Kiddos get to compete with other Mathletics users from all over the world or the computer.

Activities – The main component, where your Kiddo completes lessons to earn gold bars or points.

Problem Solving – Fun games that Kiddos can unlock.

Concept Search and eBooks – A Plethora of math terms and videos.

Times Tables Toons – Music videos to help Kiddos Master their multiplication facts.
If you ask me I will tell you this is a Program screaming to be in your Homeschool. I think this is a Tool that you need in your Family's Math Toolbox for sure. We will definitely continue using it this next year. Also, I think this would be a Super fun gift for a Homeschooling Family too. I may be gifting this to a few Families I know for Christmas this year! :)