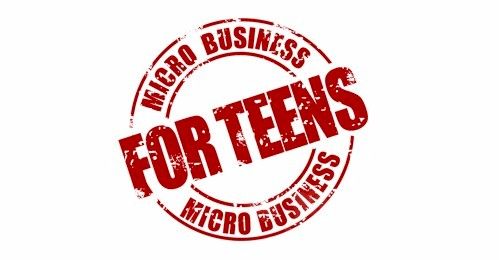 When we where asked to Review curriculum from Micro Business for Teens, geared for Kiddos between the Ages of 10-18 I was Jumping for Joy.
The curriculum we Reviewed included 3 books:
~$4.95 (ebook) $9.95 (print)
~$4.95 (ebook) $9.95 (print)
~$9.95 (ebook) $14.95 (print)
What is a Micro Business? It's a small business - usually just one person, often home based, low risk, low or no start up cost.
*The Goal is to Learn and Earn!*
Mahala has always had an eye to see things differently then what they originally were made to do or be. She would say, "It's not just a bottle cap Mom, it's a base for a pin cushion, a landing pad for a tooth for the tooth fairy or an excellent tool to cut out Macaroons".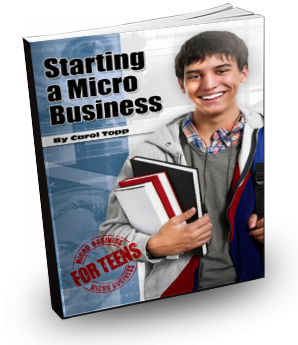 In the 1st book, Starting a Micro Business, Carol Topp explains what a Micro Business really is. She tells Teens how it's possible for them to start their own businesses and how to do it successfully. She not only gives several ideas for a Micro Business, but shows possible pitfalls, how to put together a business plan, how to find the financing, and tons of other Useful tips to get you off on the right foot. I think she covers anything and everything you could possibly imagine needing to know to get started. I found that her style of writing was encouraging and offered many bird's eye views of other successful young Micro Business Starters.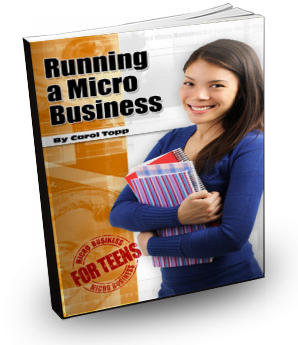 In Running a Micro Business, Carol Topp teaches your teen all about Sales, Marketing and Advertising. She Explains what it is to have Customer Service, successful record and book keeping and Time Management. And let's not forget about Licensing, a Tax ID Number and Business Insurance. There is a lot to think about and Carol leaves No stone unturned.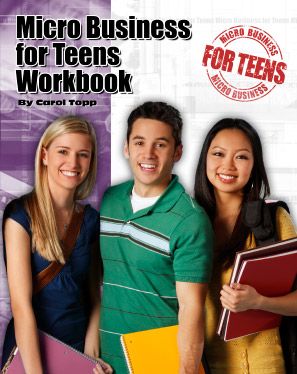 The Micro Business for Teens Workbook is
supposed to be used along with the Starting a Micro Business and Running a Micro Business books. This Workbook has you take what you have learned and begin your Adventure. You will find Oodles of helpful Charts, and Worksheets to walk you through step-by-step.
Now that I've told you the Facts, let me tell you how we used this Awesome Program. Mahala got started right away once we downloaded the books. She was Pleasantly Surprised at how it was so easy to Read, was Straightforward and not Dry or Boring. After each lesson she eagerly completed the Workbook Pages. Each lesson helped her see her potential and the areas she needed to focus on.
I let her work on this independently for the most part. She spent at least 4 days a week working over the past month and has learned so much. This program helped her Narrow down what she really wanted to do and what was possible to make money doing and what should just stay a hobby. :)
In the end she has come up with a Great idea and has flyers made, a bank account, a few investors and plenty of confidence thanks to Carol Topp's Micro Business for Teens. I think this is a wonderful program for all kids to take, even if they have no desire to start a Micro Business for themselves. It's interesting to see what all goes into having a business. But, if your Kiddo has ever expressed any interest in starting a business or making some extra money of their own, I would highly recommend this program. Also, these books would be wonderful for adults wanting to start a business too, with little or no start-up money.
Connect with Micro Business for Teens