Just a few weeks ago I had never heard of this wonderful Missionary Family. Now, it's not uncommon to hear Kaden talk about them during dinner or have him wonder out loud what they might be up to at this very moment. The Series is a Christian Audio Drama/Entertainment Adventure suitable for the whole Family to listen to and enjoy. The Brinkmans are a Homeschooling Family with 8 Kiddos that are what I would call Real Modern Day Missionaries. The Stories told are based on real life situations and will keep you on the edge of your seat.
On long car trips or when your out doing errands, this would be a great addition to any Parent's Tool Box to keep the Kiddos wrangled in their seats. But, Kaden was thrilled to sit back and listen to the Brinkman's Adventures while I made breakfast in the mornings and by the time he finished eating the episode was usually ending and we would discus what he had learned. All kinds of questions were brought up during each episode. I Love when that happens!! Mom, what color are Sapphires? Are there Pirates still today? Why doesn't everyone Believe in God or has a choice to Believe if they want to? And the Unit Studies we were able to build off of the episodes were amazing. We honestly learned about things we had not intended to study this year. For example we learned a little about Castles, Slaves, Different Religions and Holidays. And of course some Favorites of mine, that I think we can Never get enough of was we learned about having a Servant's Heart toward others, How to stand up for what we Believe in and How to have Faith in God in all situations.
On their Website you can go Behind the Scenes.....sooooo cool, they have Printables too for little ones to color! Also check out the Real Stories Section, this is a MUST!!! There you will find each episode is listed with more information, amazing pictures and videos. The photos were worth a Million Dollars. This was one of Kaden's Favorite things to do after each episode. I almost forgot, but you can also listen to a Sample Episode online too.
We ended up listening to all 12 episodes (5hours) in just over a week. But, we didn't just toss it to the side.....we listened to them over and over and over. You know how Kiddos can get hooked on a certain movie and it gets played over and over.....that's The Brinkman Adventures to Kaden. We listened over 10 times easily. Even when we went camping he had me plug my computer in at the campsite bathroom just so he could listen while getting ready each morning.
We will be ordering Season 1 for sure. I think most Families would highly enjoy the Stories and Adventures the Brinkmans have to tell. And all the Extras on their Website is just Major Bonuses!!! And guess what? We are so excited that right now they are working on Season 3, we can't wait!!
You will definitely want to Follow the Brinkman Family on their Facebook Page!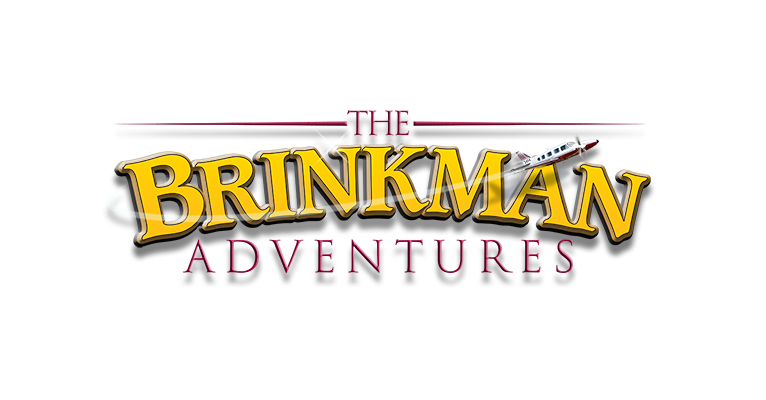 Or you can also purchase it as an mp3 album for a
suggested donation of $17.00.