I Love a Good Planner and a Clean House....mix the two together and You get Motivated Moms. I would call myself a Planner Snob I guess. I'm so picky when it comes to How I get some sort of Organization in my day. I have to admit I was a little skeptical when I was offered a Review Opportunity for Motivated Moms Ebook Chore Planning System. But, after checking out their Website I knew this was going to knock my socks off!
I'm one of those people with a wall paper Calendar and one that's a huge Dry Erase board. I have my Homeschooling and Blog Planner. I have a separate Holiday Planner that consists of 3 Binders. When it comes to Preparing and Planning I'm all there with a Pen!!!! But, keeping a Clean House is another story. I have a problem with going to do something in one room, see something else that needs to be done and start cleaning that mess up. Then something else catches my eye and well you can see that this story literally NEVER ends. Basically nothing gets completed and I feel exhausted like I just finished a marathon.
In the past I have done online communities, lists, a few gimmicks here and there. Still nothing clicked, I needed something straight to the point, simple to use and it needed to not feel like an extra chore to do.
I found it....I present to You Motivated Moms, my Answer to Housework Planning made easy!
The Ebook versions can be Purchased and Downloaded to your computer for $8 each. (must have Adobe Reader or other pdf reader)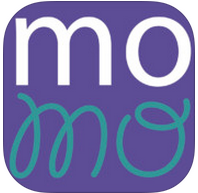 I Love this Chore Planning System.
I was given the choice between several different Ebook Planners. So, here is My LOVE List for the Motivated Moms Planner
1. I Love the Options and Variety You have when choosing your Planner!
2. Even though I am not a Tech Girl, I think it's great Motivated Moms offers an App version!
3. I Double Love that I can print the whole Planner or just a few months at a time.
4. I'm Happy that the pages are Simple and Easy to Read.
5. The Price is Fabulous and it was Easy to choose, download and Print.
The Planner Option I used was the 2014 Planner with Weekly Bible Reading.
I just have to share a quick back story to explain why I was so thrilled with the Weekly Bible Reading. I have had many Devotional Books in the past or Daily Bible Reading schedules that I have started with Gusto yet unfortunately have never completed. So, I could probably recite the 1st 10 Books of the Bible, but the rest.....not so much. :)
To my Surprise this Planner Started in Revelations. I hate to admit, but before using this Planner I had never read Revelations in it's entirety. I can cross that off my 2014 "To Do List".
When I Printed out the Planner I decided Sundays would be my day to kind of go through the Upcoming Week. I found it easy to assign certain chores to the Kids and to write in any Specifics for the given Chore. I totally made it My Own and it was so Simple to keep up with, I was Pleasantly Surprised.
So, If you haven't already figured out yet if I will keep using this Chore Planning System or not...It's a BIG Yes!! It's a Great Product at an Affordable price! I couldn't ask for more. Check out their Website at

Motivated Moms

or you can Check them out on

Facebook

and

Twitter

.
Are You wondering what others on the TOS Review Crew thought? Click on the image below...